natural Muse
BATHE in the BEAUTY & WONDER of the Natural World
The peace that comes from spending time with nature. A timeless moment relieving tension and worry. An opportunity to spend time outside ourselves. Opening our awareness to something larger. More powerful, beautiful and consequential.
Theese prints are designed to keep you grounded in times when your access to nature is limited. When the demands of life prevent you from bathing in this essential life force.
Keep this power with you always. The calm, the expanse and nurturing.
Bring nature into your home, your office, your space. A reminder to pause for breath.
LIMITED EDITIONS
All limited editions come signed and numbered with a Certificate of Authenticity.

Printed on museum quality cotton rag, using archival inks
NATURAL MUSE
Capturing the wonder of our natural environment
Limited Edition Collection
Printed on museum quality cotton rag and archival inks, these signed limited editions will last A lifetime
Garnet
Autumn colours from the delicate leaves of the silver birch tree, dapple rich colours against dark branches like tiny orange and deep red garnet jewels.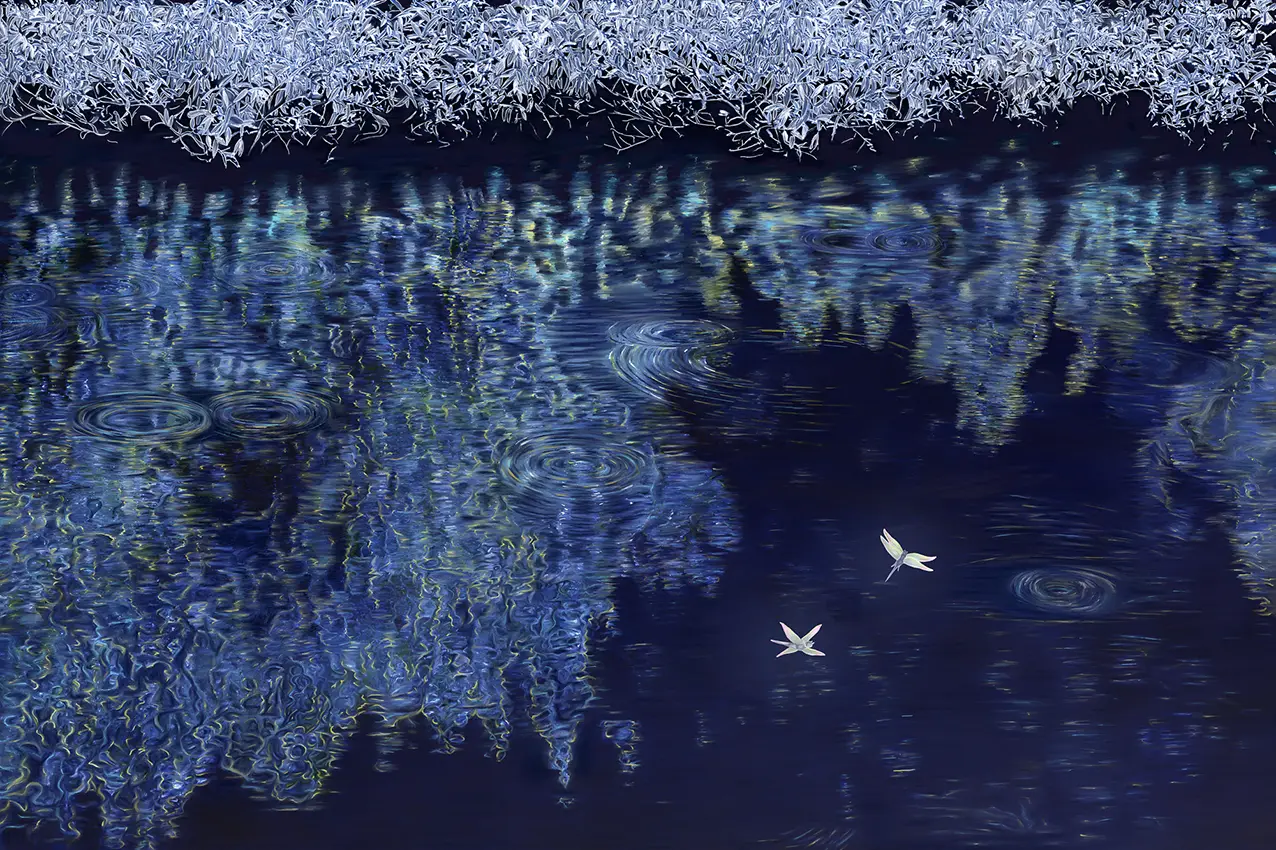 Summertime in Blue
A symbolic gesture to the flow of life and summers passed. The fading of youth, the warmth and simple pleasures of sunshine and water.
Decanter
Small flowering seed heads on native grasses tumble towards the camera lens in soft moody hues.
Death Lily
A Calla lily, or Death Lily blooms between sharp blades of native grasses offering contrast with the smooth and creamy petals.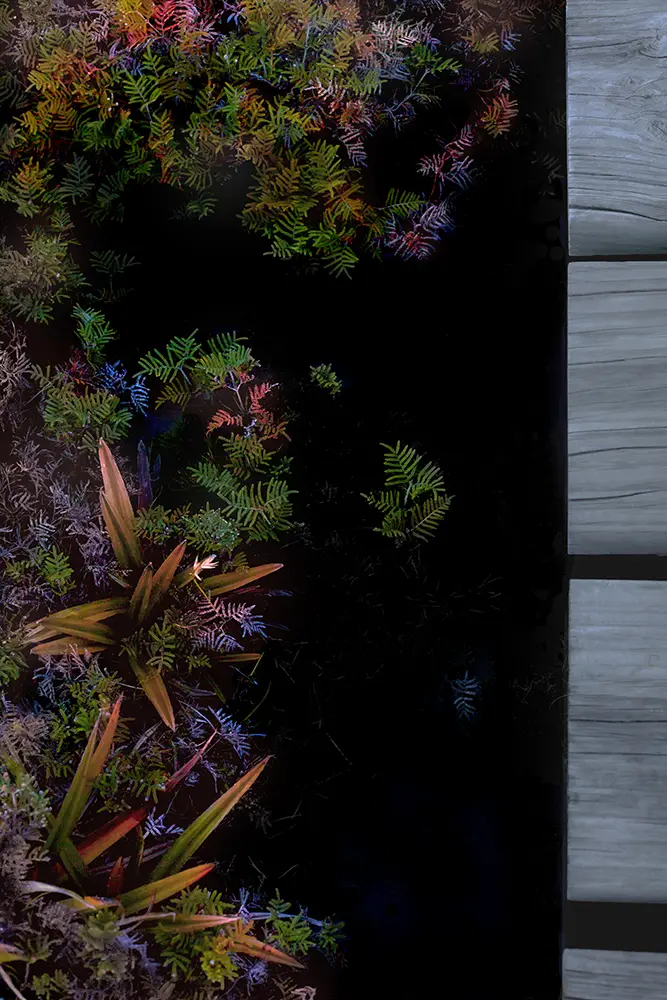 The Beauty We Tread
A colourful interpretation of wild grasses and moss, under timber boardwalks designed to protect these precious species.
Fog Rising
A fog rises into the sky on a tree lined mountain ridge in southern Tasmania. A vista from the Elm & the Raven studio, offering cool weather calm and meditation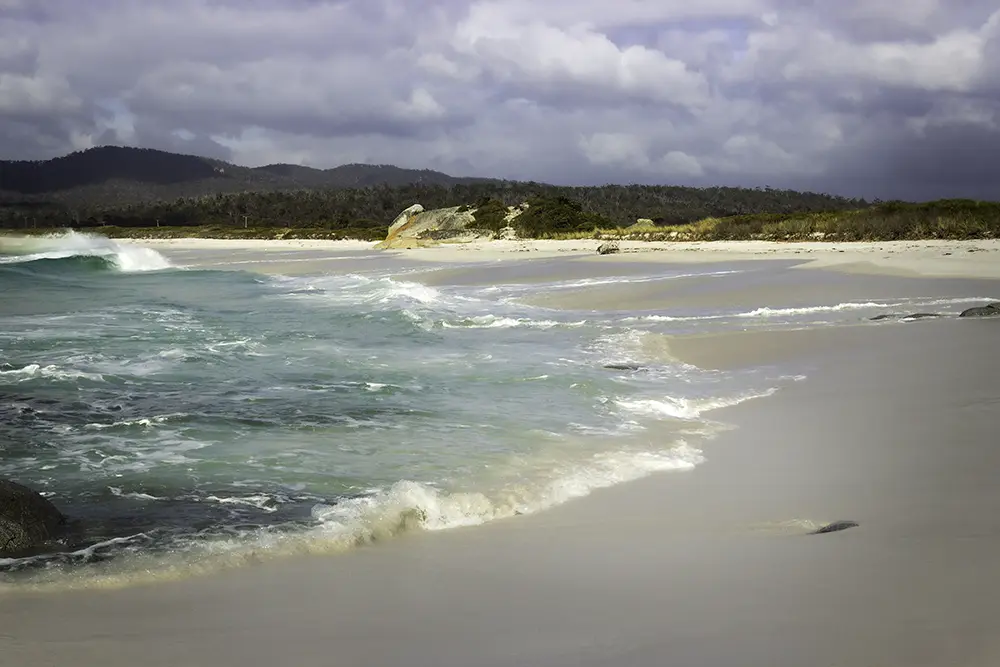 Water Shroud
Turquoise waves ride the shore while a storm brews in the skies above. A turbulent and emotive sea rolls into the shore. Foam caps bringdrama and mood to this limited edition print taken on the East Coast of Tasmania
Poppy Pods in Blue
A moody blue applied to a detailed focus of a crop of poppy seed pods. Highlighting the embossed star pattern on these small wonders.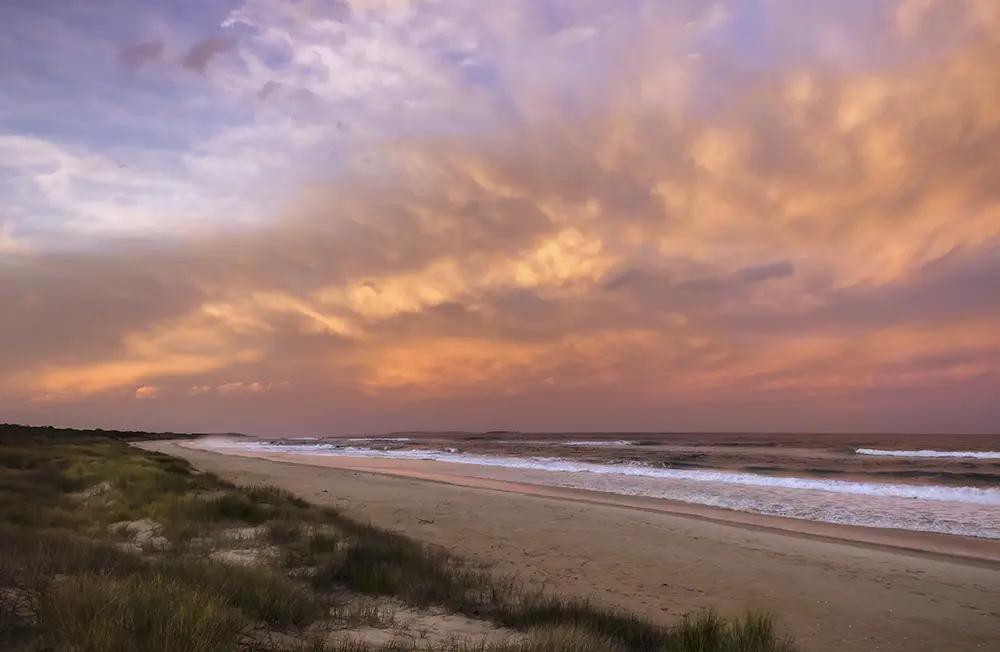 Sand Blaze
A glorious pink sunset, rich with colour and darkness lowers upon the shores of the beach on Tasmania's east coast.
Secret Cove
Sheoaks line the perimeters of this secret cover, bathed in vibrant colours and framed by the Hazards mountains on Tasmania's East coat. A series of stone stairs leads to the private bay.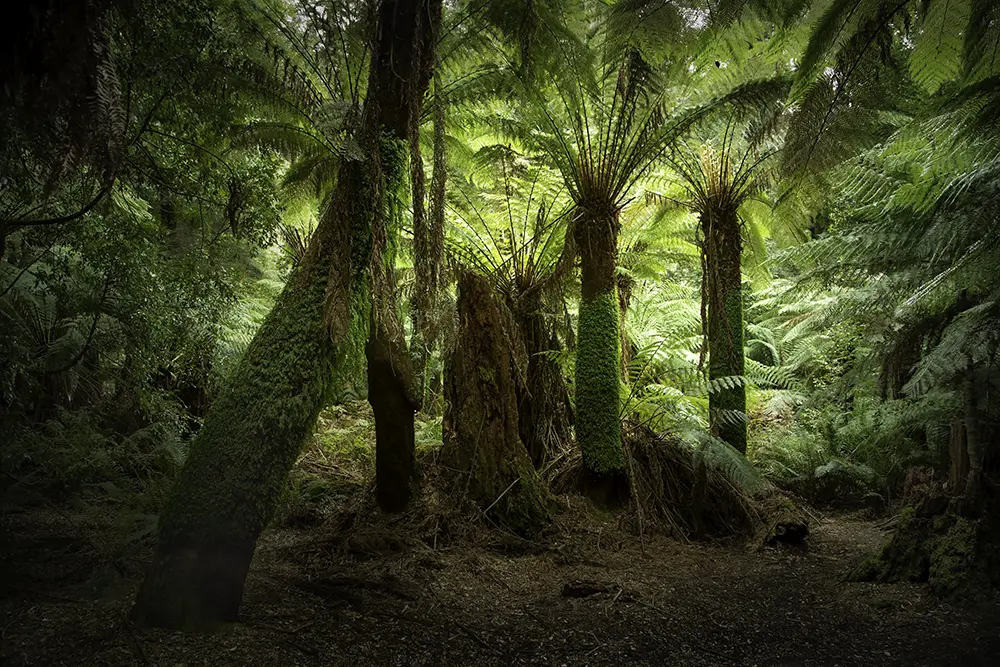 The Guardians
A grove of ferns in the Tasmanian rainforest rise high creating a striated canopy in cool green hues above a leaf littered forest floor. A sacred space with ancient guardians.
Rain drops sparkle like garnet jewels in the bare limbs of the Silver Birch tree in winter fog.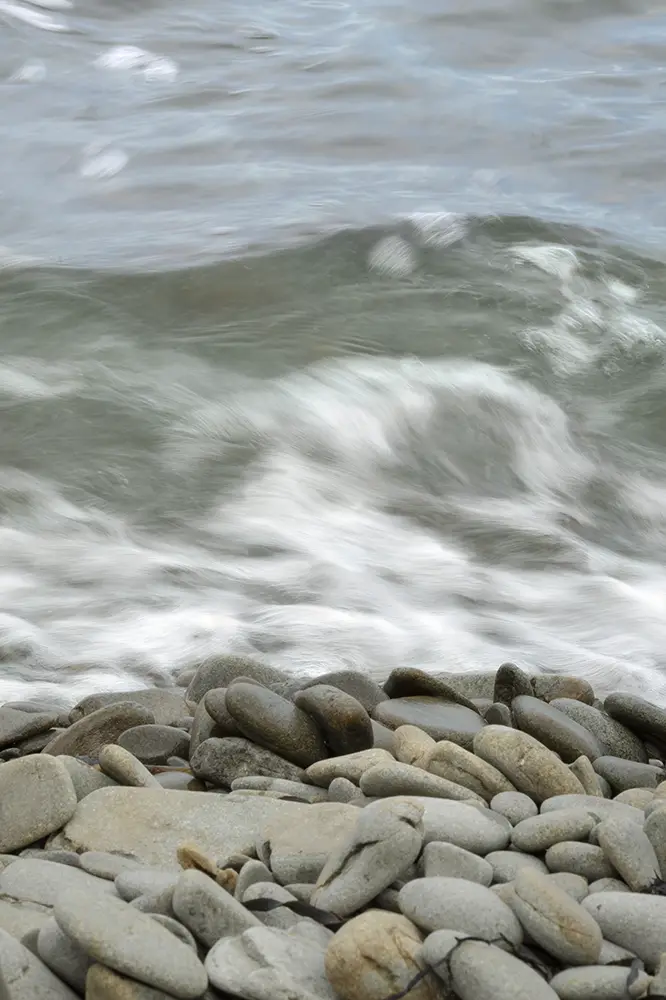 Surrender
Swirling ocean waves contrast against pebbles on the shore. A soothing and meditative depiction encouraging flow and acceptance.
The Deadwood Exhibition 2023
An Elm & the Raven solo exhibition held during May 2023. Generously supported by the Huon Valley Council. The collection was displayed across ARTBOX and the Hub Gallery.
To read more about the event and the inspiration behind the images.